North Carolina's Premier Country Music Act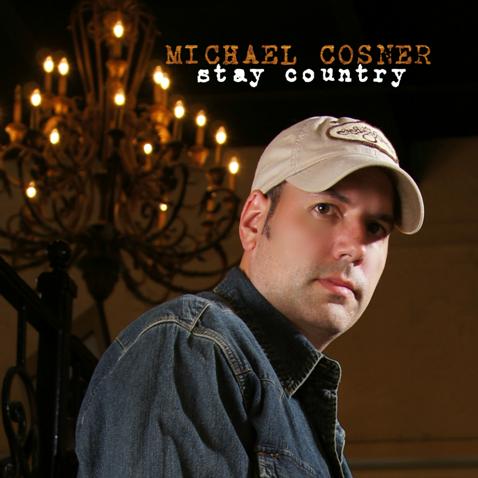 STAY COUNTRY: Recorded at County Q Studios in Nashville, TN. All songs written by Michael, Byron Hill and Mike Kenny. Produced by Byron Hill. Cover photo by Jeff Griffin Photography.
Segment on WQDR in Raleigh, NC
With Mickey Gilley at The Don Gibson Theatre, Shelby, NC
Backed And/Or Opened Shows For:
Gary Allan

Bill Anderson

Mandy Barnett

Blackhawk

T. Graham Brown

The Cleverly's

Billy "Crash" Craddock

Joe Diffie

Sara Evans

Mickey Gilley

Teea Goans

Lee Greenwood

Wade Hayes

Jim Lauderdale

Jerry Lee Lewis
The Malpass Brothers



Mila Mason
Ronnie McDowell
Tim McGraw
Joe Nichols
Perfect Stranger
Marty Raybon
Sawyer Brown
Shenandoah
Marty Stuart
Pam Tillis
The Time Jumpers
Gene Watson
Lee Ann Womack

KICKIN' IT DOWN THE ROAD.mp3
THE FUTURE AIN'T WHAT IT USED TO BE.mp3
Featuring Johnny Ridge on Fiddle
by Kyle Coroneos | Saving Country Music
For Booking and Press Info, Contact:
Brandon Crumpton, President
Key Signature Entertainment
Office: 704-568-1968
Cell: 704-2495907
brandon@keysignatureonline.com
In these days, when electronic drum beats, clap-tracks and heavily distorted guitars have become the norm in mainstream Country Music, Michael Cosner is a throwback. Steel guitar and Telecaster twang reign supreme in Michael's music. Michael grew up on that sound and believes it is important to keep it alive. As a songwriter, themes like love, faith and family form the foundation for his songs. Being a father, he strives to be a good, positive role model for his daughter and others.
Michael began performing when he was 7 years old, singing a song or two with his Father's band, The Honky Tonk Goodtime Band, whenever they would play a family friendly venue. His first public performance was in 1982 in Mocksville, NC when he performed Ricky Skaggs' version of "Cryin' My Heart Out Over You."
Even though he had learned a few chords when he was younger, Michael really started to learn how to play the guitar, and other instruments, in his early teenage years. He also began writing his own songs during this time.
In 1998, after graduating from college, Michael became frontman for a very successful, regionally touring band called Native Son. During this time, Michael learned the necessary skills to be a great entertainer as well as vocalist.
In 2001, Michael left Native Son to focus on songwriting. In 2007, Michael met and teamed with hit songwriter/producer, Byron Hill, to write songs and music for an independent film project. Byron is a Nashville Songwriting Hall of Famer who has had #1 hits with George Strait, Alabama, Joe Nichols and others. His production credits include Gary Allan and Kathy Mattea, among others. Since then, they have continued to work together.
In March of 2012, with Byron producing, Michael recorded STAY COUNTRY, his first collection of original material, which was digitally released later that year. In March of 2013, Michael was signed to the Nashville based independent label, BHP Entertainment. Subsequently, STAY COUNTRY was released to retail outlets.
Michael's band, "The Fugitives," was formed in early 2014. With zero turnover, the quality of the music and performances has remained consistently stellar. Since that time they have performed all over the state of North Carolina and South Carolina with highlights being performances at college football's Belk Bowl in Charlotte, backing national artists Teea Goans, Marty Raybon and Wade Hayes, and opening shows for many others.
In June of 2016, the legendary Mickey Gilley announced that he would be going into the studio to record new material for the first time in 20+ years. The title track of the album, released in September 2016, is "Kickin' It Down The Road," which was co-written by Michael.
Over the years, Michael has shared the stage with many great, national artists such as Gary Allan, Shenandoah, Tim, McGraw, Lee Ann Womack, Sara Evans, Marty Stuart, Gene Watson, Marty Raybon, Sawyer Brown, Lee Greenwood, Bill Anderson, Wade Hayes, Jim Lauderdale, The Time Jumpers, Mickey Gilley, Joe Diffie, Billy "Crash" Craddock, The Malpass Brothers and many others.